BEAUTY AND THE BEAST JUNIOR CHORUS DANCE AUDITIONS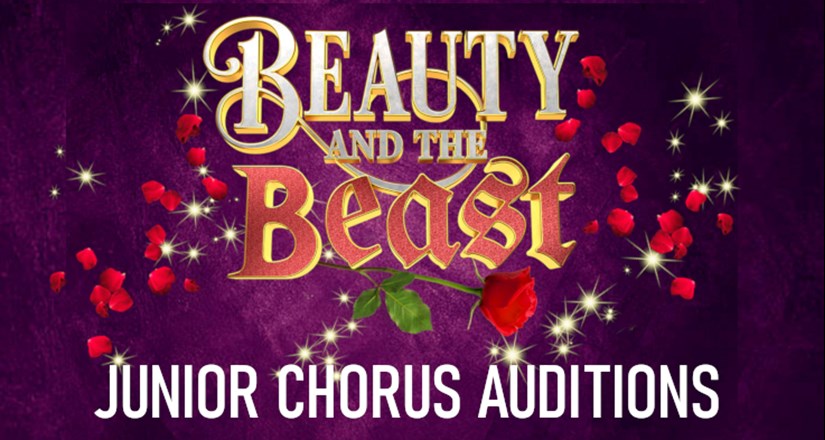 posted 12 Jul 2022
BEAUTY AND THE BEAST JUNIOR DANCERS AUDITIONS
OUR BEAST OF A PANTO NEEDS YOU!
We are seeking junior dances for our ensemble for this year's pantomime BEAUTY AND THE BEAST at the Palace Theatre, Redditch.
Join us on SUNDAY 11th SEPTEMBER for registration at 10am at the Palace Theatre.
Auditions will start at 10.30am prompt.
CRITERIA
Girl and boy junior dancers aged no more than 12 years on the date of the audition and no younger than 9 years on the first day of rehearsals (Thursday 24th November)

Maximum height 4ft 11"

Must be a minimum of Grade 1 standard in ISTD (or equivalent) Modern, Ballet, and Tap.

Must be available without exception for the entirety of the rehearsal and show period (may also be required to rehearse two weekends prior to rehearsal start date) Rehearsals will commence Thursday 24th November and the show will run Monday 5th December – Saturday 31st December 2022.

School and home must be within 30 minutes travelling of the theatre.

Registration starts at 10am and the audition starts at 10.30am. Children who are recalled may be at the theatre for 2-3 hours so please ensure they have drinks with them, as well as all relevant dance wear and shoes.

All successful applicants will be subject to local authority performance licencing.

Every child must have a relative over the age of 21 years who is willing to obtains a chaperone's licence and chaperone on a rota basis. Please note if there are siblings in the show there will be a heavier commitment to this.

Children must be accompanied by their own parent, if accompanied by another adult , the child must have a pre signed consent form with them, obtainable from the production's Childrens Coordinator Jane Griffiths (Griffiths119@aol.com).